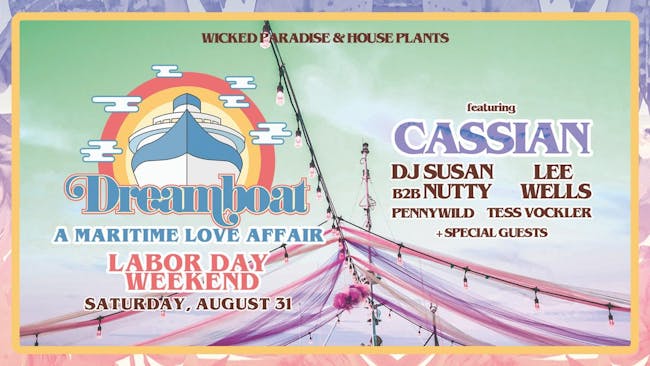 Wicked Paradise & House Plants
Cassian
DJ Susan, Nutty, Lee Wells
$65.00 - $1500.00
Sales Ended
Dreamboat is back...Bringing a one of a kind dance music experience to the waterways of Los Angeles.
As the cotton candy skies covered our sunlit glances, our boat of dreams reached the pinnacle of summertime serenity.
But just like the sea…our magical vibration receded back into the abyss.
Dreamboat, our vessel of love was gone again.
A maritime love affair was born…
And like any true love, we just couldn't contain ourselves…
We're back baby!!!
This Labor Day, Wicked Paradise & House Plants Present:
Dreamboat, A Maritime Love Affair
For more information, email orlove@orloveentertainment.com or call 310-384-3789.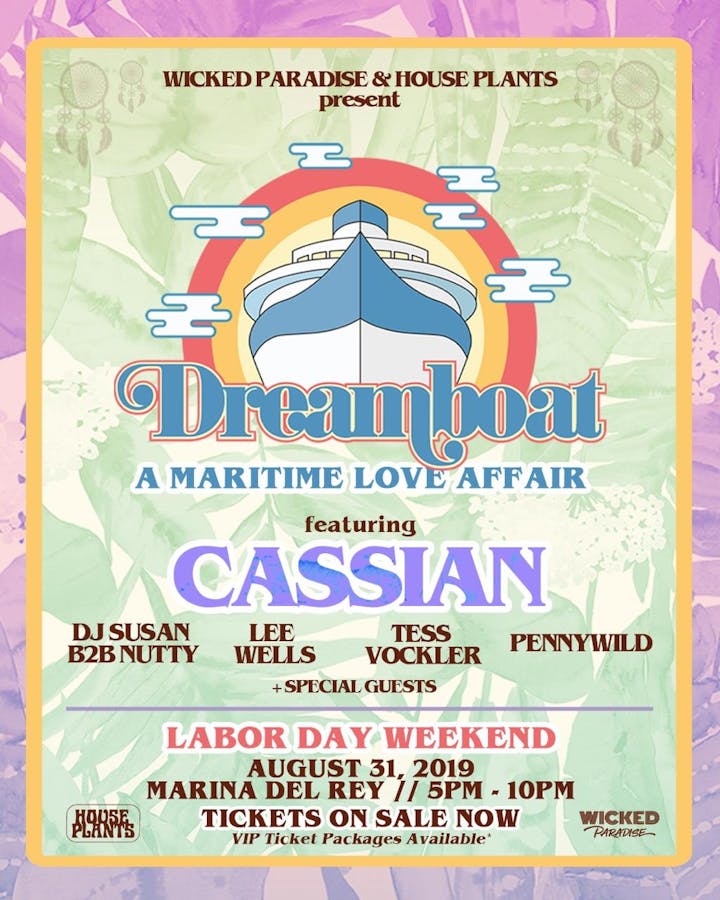 Venue Information:
DREAMBOAT
13755 Fiji Way
Marina Del Rey, CA, 90292