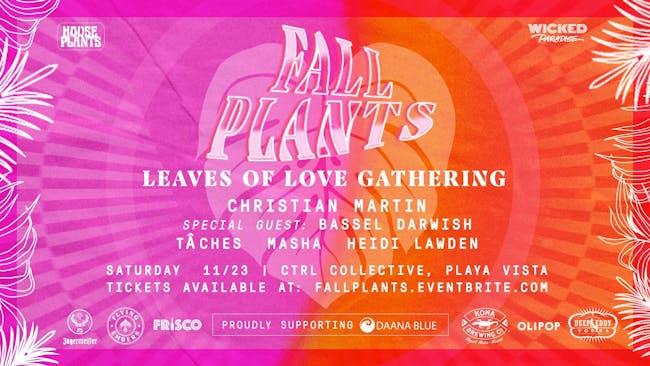 House Plants & Wicked Paradise
Christian Martin
Bassel Darwish
Taches
Masha
Heidi Lawden
Ariana Gavrilis
$40.00 - $60.00
Sales Ended
A celebration of the seasons and the growth of our House Plants
A celebration of the seasons and the growth of our House Plants, we will be showcasing residents and the blossoming of our west side movement. Thank you for your endless support, join us in giving back the love!
Christian Martin ・ Bassel Darwish ・ Taches ・ Masha ・ Heidi Lawden・ Ariana Gavrilis・DSD ・Curt Reynolds ・Fan Club・ Kimiaz・ Liam Berkeley・Sunny & Bear ・Pennywild・Rambo・ Shae Mutu・Troy Kurtz
A gathering to support our oceans & west side community in need.
Help us support our ocean & west side community. In partnership with Daana Blue we will be giving a portion of our proceeds to help clean our beaches and ocean. Harvest a donation of food & clothes, for our drive which will go directly to Venice Community House.
More information on CTRL Collective Here
For more information, email orlove@orloveentertainment.com or call 310-384-3789.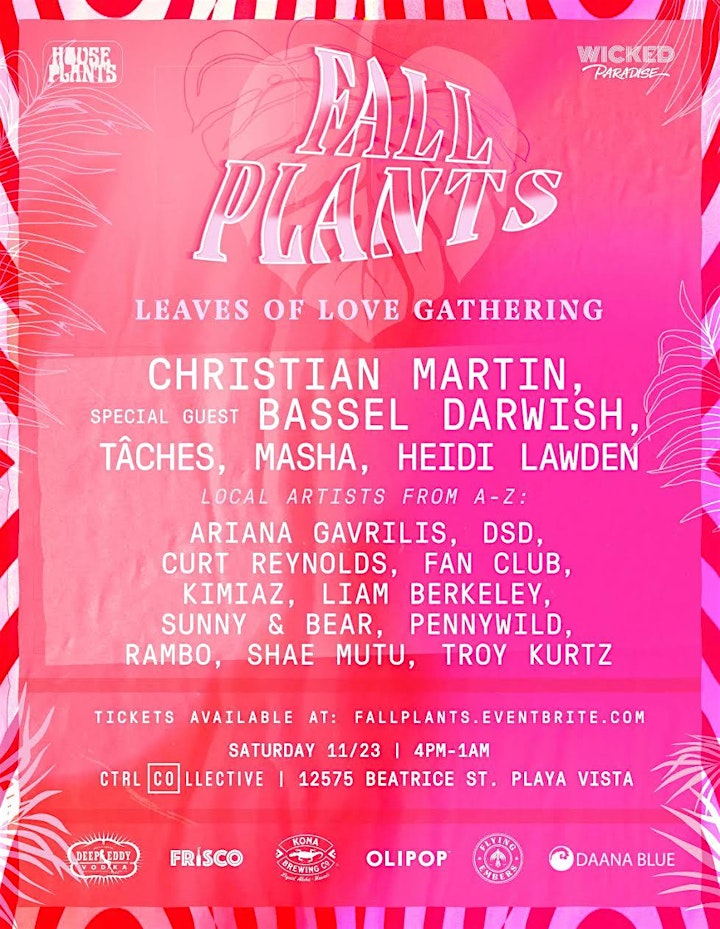 Venue Information:
CTRL Collective
12575 Beatrice St.
Los Angeles, CA