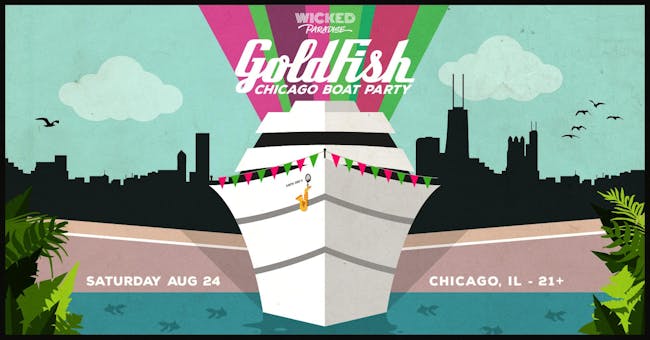 Wicked Vibes. Wicked Beats. Wicked Paradise.
Time to set sail, as Wicked Paradise makes its way back to Chicago on Saturday, August 24th featuring Cape Town legends, GOLDFISH, performing LIVE
===== INFO =====
21+ // Board 12:15pm // Sail 1pm // Returns at 5pm
===== ADDRESS =====
Anita Dee Yacht Charters
200 N Breakwater Access
Chicago, IL 60601
Docking Location: DuSable Harbor- Docked on the South side of the Chicago River at Lake Shore Drive.
** Since the Harbor has no real physical address, GPS and online directions are unreliable.
For questions, email orlove@orloveentertainment.com or call 310-384-3789.
Venue Information:
Anita Dee II
200 North Breakwater Access
Chicago, IL, 60601
https://www.eventbrite.com/v/anita-dee-yacht-charters-236